Peach Smoothie with Raspberries – this simple smoothie is a peach smoothie + raspberry smoothie mashup! Fruity and refreshing, this peach raspberry smoothie is great for breakfast, snack time, or even dessert!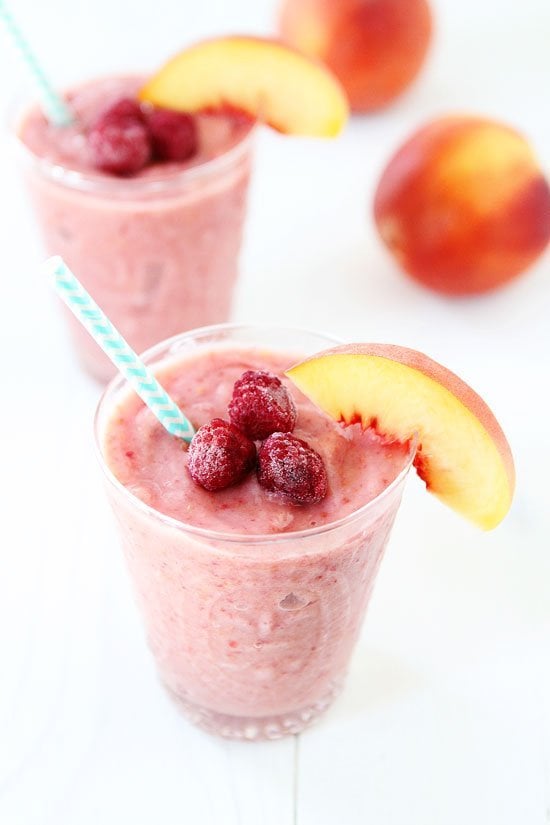 A Smoothie for Sleepyhead Mornings
Peach season is my favorite and I am always looking for new ways to use up our summer peaches. This Peach Smoothie with Raspberries is for sure a summer favorite! I used the last of the peaches from our tree to make this yummy peach smoothie and I am going to have to find more because it is SO good. I was tired one morning and needed a special drink to get me going and this smoothie did the trick! It is the perfect smoothie to start any day.