Chocolate Peanut Butter Brownies – fudgy peanut butter brownies with a layer of peanut butter, a layer of chocolate ganache, AND peanut butter cups on top! These chocolate peanut butter brownies are too good to be true!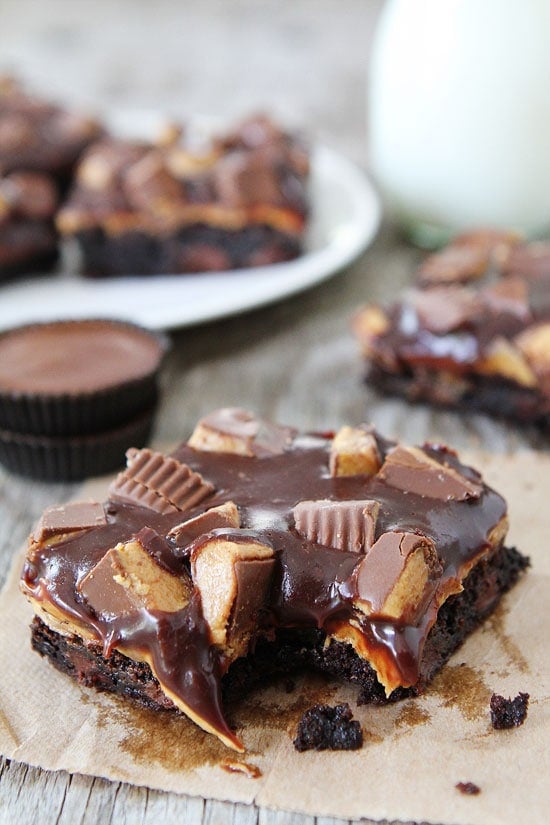 New Cookbook Alert: Seriously Delish
I am SO excited about today's post. Yes, because of the decadent Chocolate Peanut Butter Brownies that are staring you down and begging to be made, but also because of Jessica's new cookbook, Seriously Delish. This brownie recipe comes from Jessica's cookbook that is hot off the press, it was just released yesterday!
I received the book a few weeks ago, perks of being friends with the author, and I've had a hard time putting it down. I've had a major dilemma going on, do I hold the baby or the book? 🙂 Seriously Delish is SERIOUSLY amazing! I want to make ALL of the recipes!