Summer Farro Salad with all of the best summer ingredients: peaches, blueberries, corn, tomatoes, and basil. You are going to love this fresh and delicious salad!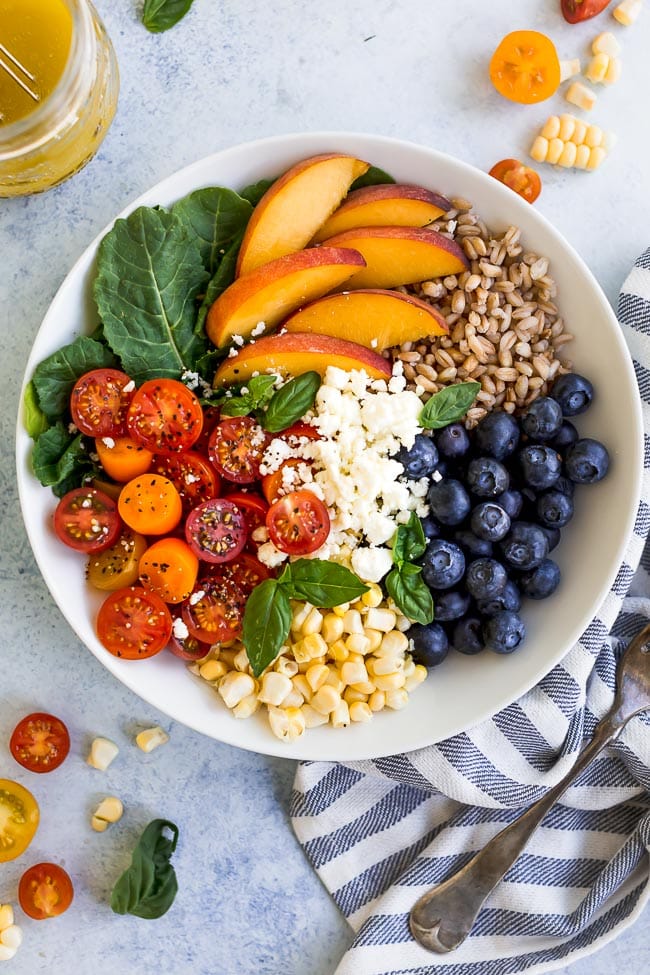 Summer Salad Perfection
I tend to get carried away when making salads, especially during the summertime when the produce is SO good. I start with a few ingredients and then I keep adding more and adding more. I just can't stop! I figure, we need to make the most of summer and enjoy ALL of the freshest produce we possibly can. I don't want any fruits and veggies to feel left out:) Plus, we need to be tasting the rainbow every day!
This Summer Farro Salad is summer perfection. It has all of my favorites in one bowl!