This Classic Zucchini Bread is the BEST zucchini bread recipe! It is easy to make, perfectly spiced, and the zucchini bread is super moist! The best way to use up your garden zucchini.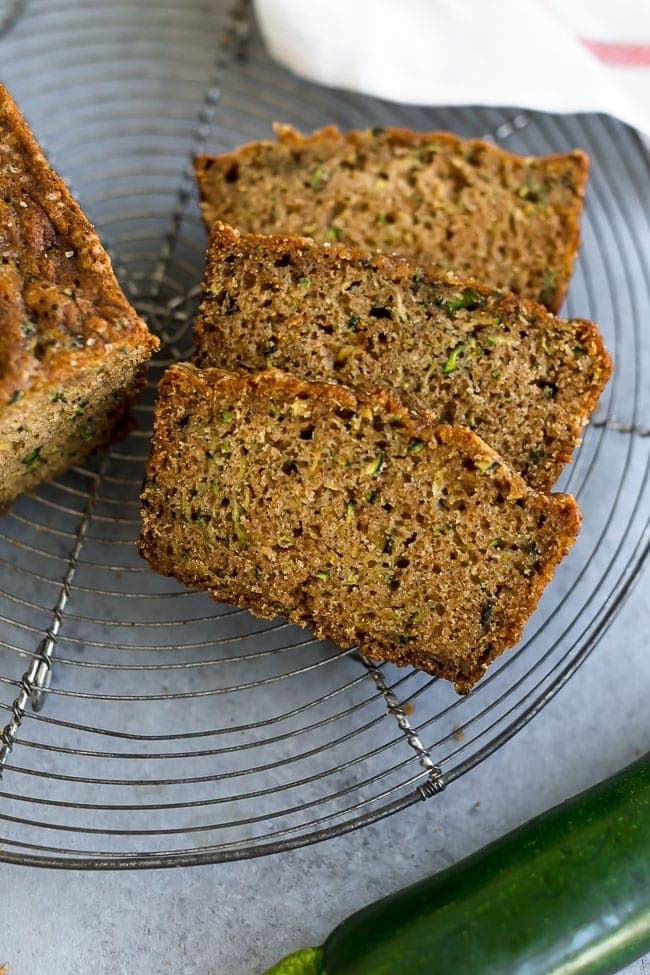 Yay for Zucchini Recipes, Especially Zucchini Bread!
You guys know I am OBSESSED with zucchini. I love the green vegetable and I LOVE creating zucchini recipes. Have you seen our collection of over 35 zucchini recipes? There are sweet and savory recipes, something for everyone. I love all of these zucchini recipes and try to make them every summer when the garden zucchini is out of control. Sometimes, I don't get to them all but every year I ALWAYS make classic zucchini bread.
I have made a lot of zucchini bread in my days and I love my chocolate and lemon zucchini bread recipes, but you can't go wrong with a loaf of good old classic zucchini bread. It is always a favorite. I usually make several loaves because it is so good, it never lasts long at our house and I always have plenty of zucchini to use up. The garden zucchini forces me to make zucchini bread:)