These super soft chocolate chip cookies are made with a secret ingredient, vanilla pudding mix! You are going to LOVE this chocolate chip cookie recipe!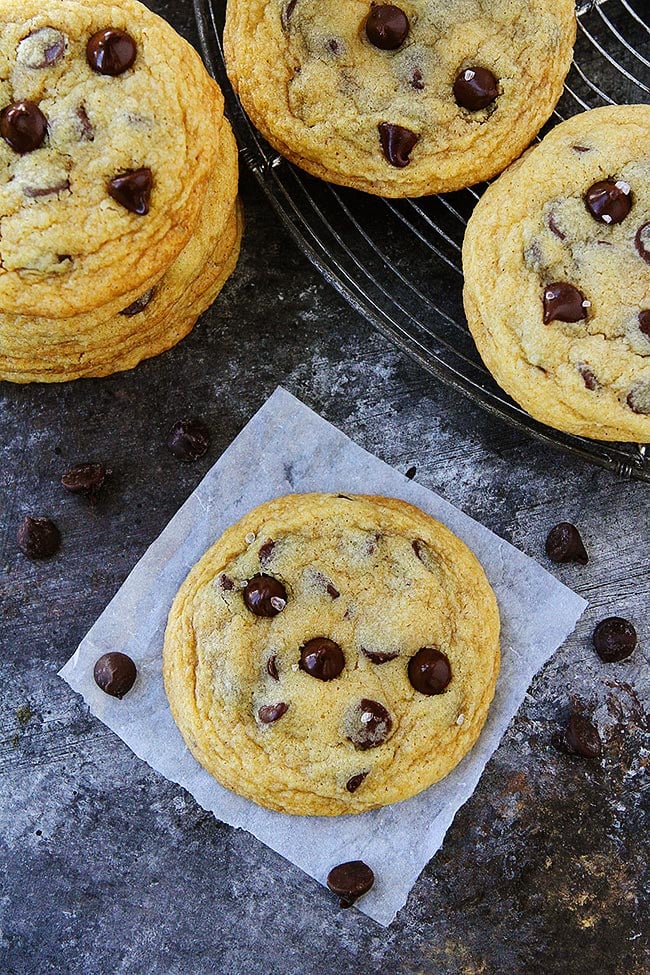 Soft Chocolate Chip Cookies
I've baked a lot of cookies over the years, but one of the first cookie recipes I remember baking are Pudding Chocolate Chip Cookies. They are so easy and everyone loves them, including me. The cookies are super soft and turn out perfect every time. If you like soft chocolate chip cookies, this is the chocolate chip cookie recipe for you! The vanilla pudding mix works it's magic to create one super soft and delicious chocolate chip cookie.