The Ultimate Chocolate Cupcake recipe -make chocolate cupcakes with silky chocolate ganache and the BEST chocolate buttercream frosting. Chocolate lovers, these chocolate cupcakes are for you!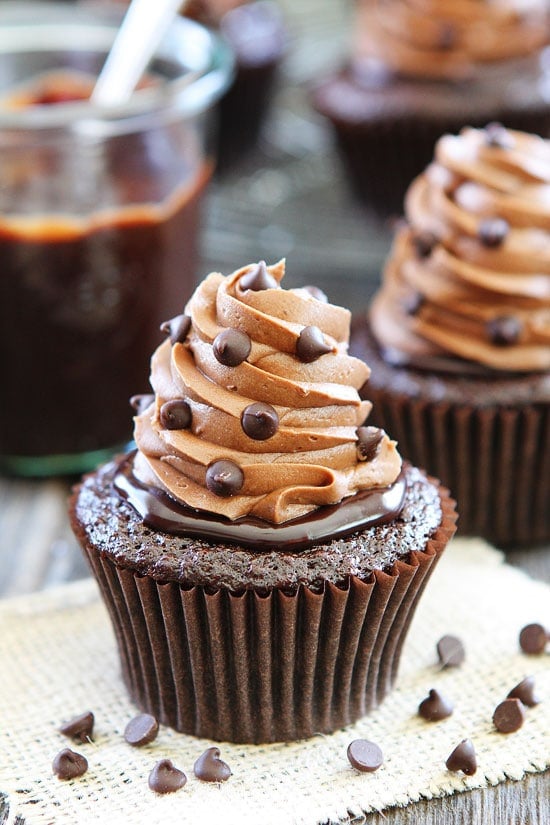 Chocolate, Chocolate, Chocolate Cupcakes
If you like chocolate, you are in for a real treat today! I created the Ultimate Chocolate Cupcake Recipe. I've sampled a lot of chocolate cupcakes from bakeries around the country and I have to say that my Ultimate Chocolate Cupcakes are the best. I don't mean to brag, but it's true. I am so in love with these chocolate cupcakes.
Bring on the chocolate! In 4 easy chocolate steps, you have the Ultimate Chocolate Cupcakes:
Start with chocolate cupcakes
Add a layer of silky chocolate ganache
Top with the BEST chocolate buttercream frosting.
Add mini chocolate chips because they are cute and the more chocolate the better, right?