Strawberry Mango Salsa – a mango salsa recipe with fresh strawberries, diced avocado, red onion, jalapeño, cilantro, and lime! This combination of flavors is to die for – try this mango salsa for your next potluck, you won't regret it!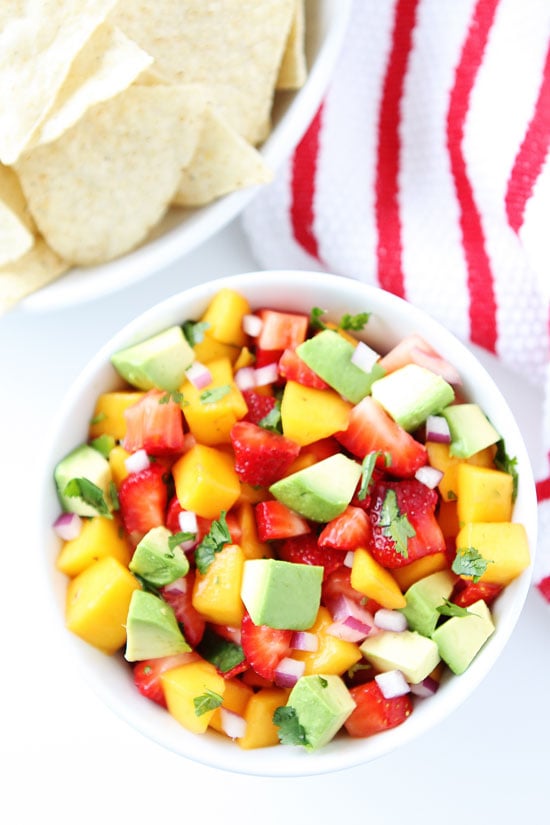 Colorful Mango Salsa
I have been craving Mexican food lately, so today I am giving into that craving big time with my favorite Strawberry Mango Salsa.. If you are looking for a fresh and unique salsa you have to try this Strawberry Mango Salsa. It is colorful, sweet, and refreshing. The salsa flavors will WOW you! We love serving this simple salsa at parties or eating it as a snack. It is a favorite salsa recipe at our house!