Shrimp Bowls with Coconut Cilantro Lime Rice and Pineapple Salsa can be on the dinner table in 30 minutes! This refreshing and simple meal is a summer favorite!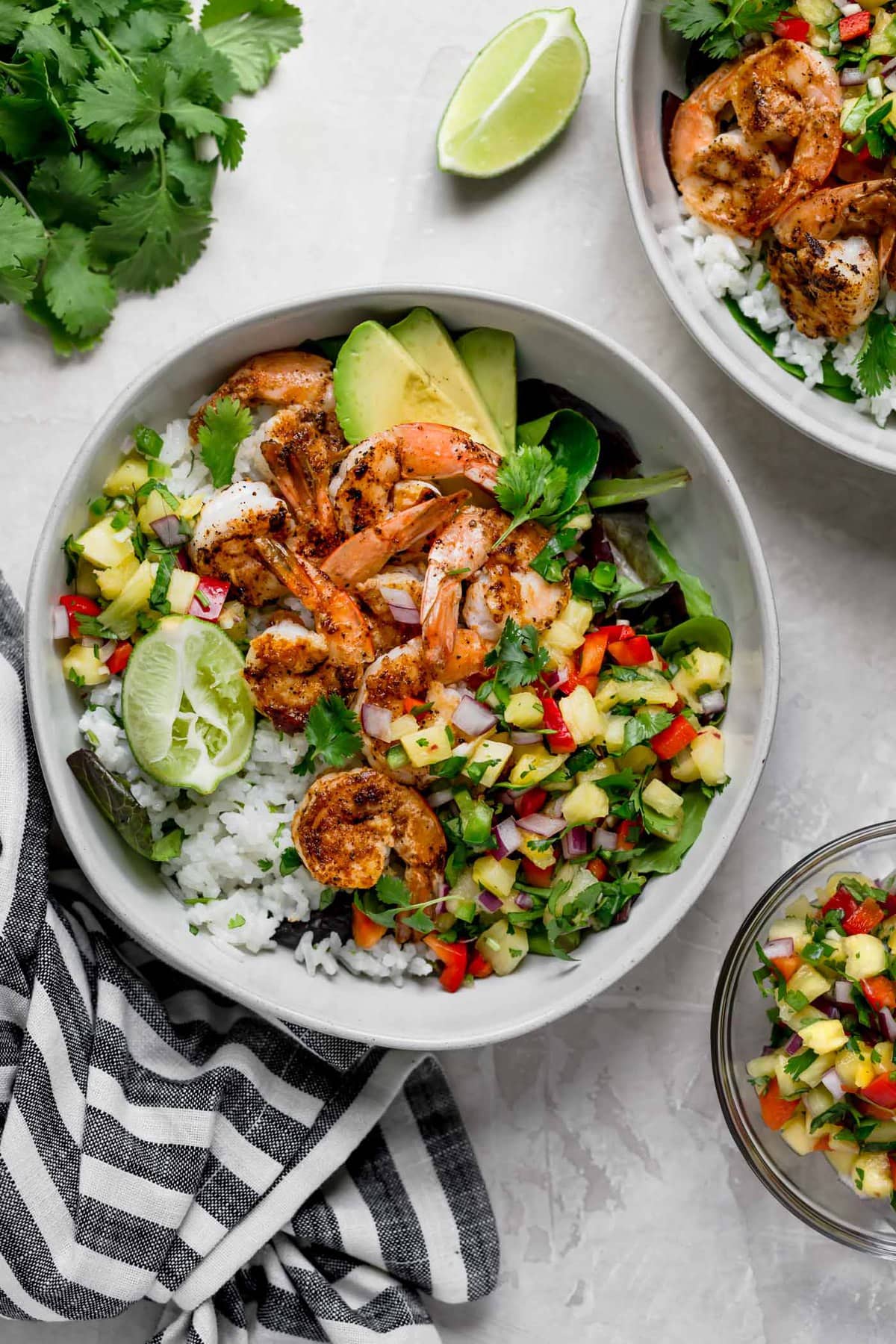 Easy Summer Meals
In the summertime, we tend to keep our meals super easy, but don't let super easy scare you away. Super easy doesn't have to be boring. Super easy can be super delicious, just like these shrimp bowls. There is nothing boring about them, they are the perfect summer meal. I love bowls because they are so simple but always so good because all of the extras.
These shrimp bowls have coconut cilantro lime rice and are topped with our favorite pineapple salsa. These bowls are loaded with flavor and only take 30 minutes to make, which makes them perfect for summertime. Plus, you will feel like you are on a tropical island while you are eating them. I am all about bringing the summer vacation vibes into our meals.