Cauliflower Tacos – roasted Cauliflower and Chickpeas with Lime Crema – make tonight a taco night because these healthy tacos are easy to make and SO good!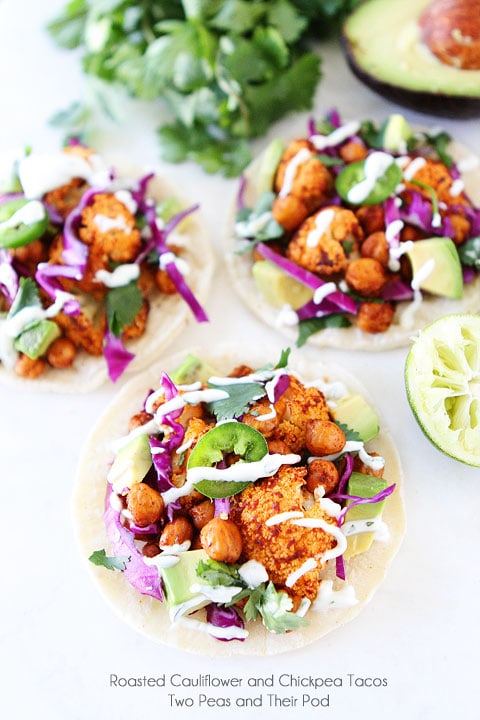 Taco Tuesday Cauliflower Tacos
I have been craving Mexican food throughout my entire pregnancy. Burritos, tostadas, enchiladas, and taco salads have been on our dinner menu A LOT! I am so glad my boys like Mexican food because if they didn't they would be going without dinner or eating cold cereal:)
This week I mixed up Mexican night by making Cauliflower tacos – a delicious concoction of roasted cauliflower,  chickpeas, and lime crema. I think my boys are in trouble because we might eat these cauliflower tacos every night until the baby comes. They are my new favorite tacos and I want to eat them all day, every day!