Learn how to make homemade croutons from scratch with this simple, customizable croutons recipe.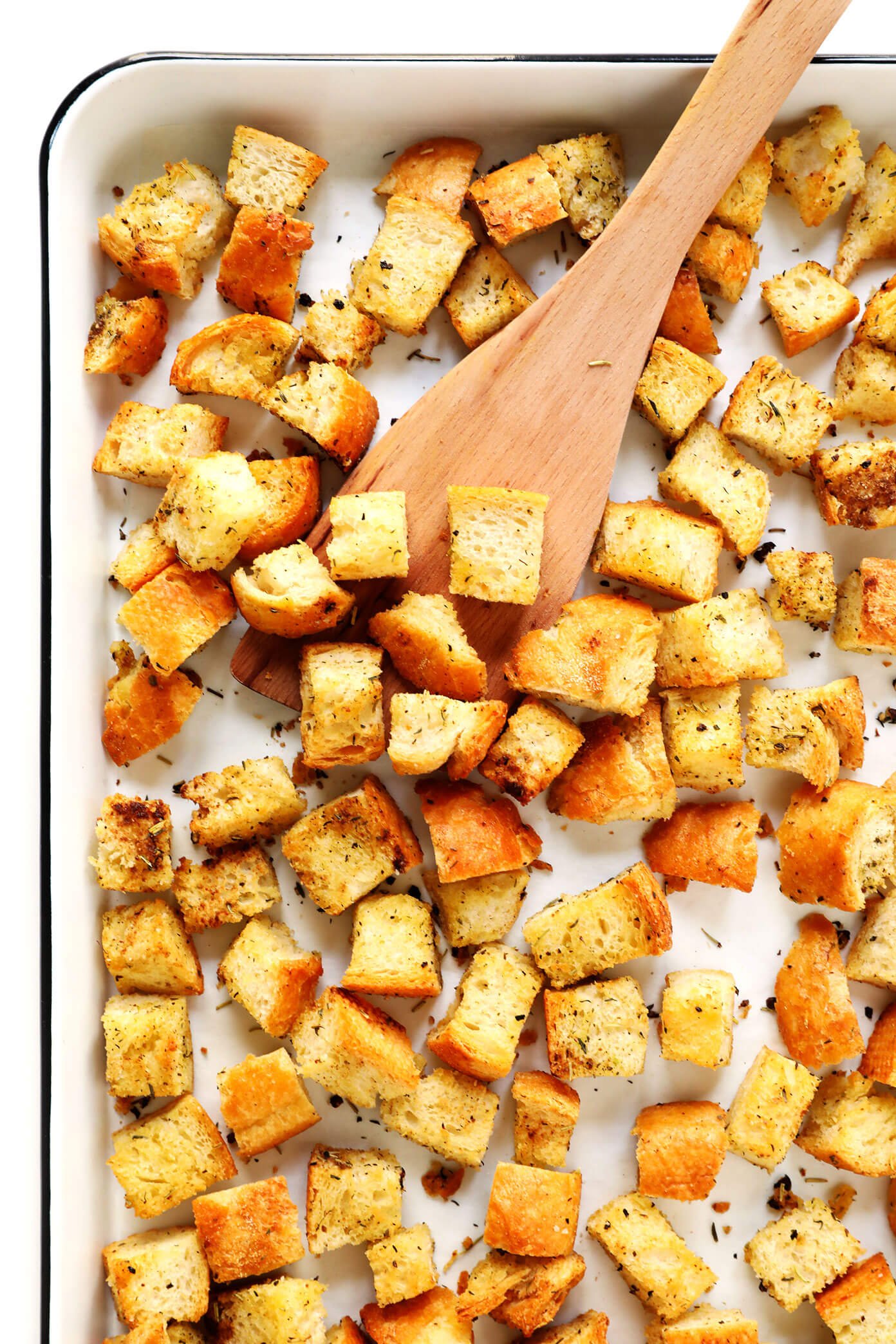 Have leftover bread?
Make croutons! ♡
Homemade croutons are just about the easiest thing ever to make, and a million times better than anything you can buy at the store.  They're also easy to customize with whatever seasonings you might be craving, they can be made with any kind of bread that you have on hand (including gluten-free), and they're easy to make as large or small, soft or crispy, plain or seasoned as you might prefer.  Plus, if you're trying to eat more greens in your life, I'm convinced that having a fresh batch of croutons around is one of the best motivators to toss together a quick salad.  Or they're also delicious for topping a fresh bowl of tomato soup or gazpacho (<– new recipe coming tomorrow, stay tuned!) this time of year.
So grab that leftover bread, and let's bake up a quick batch!