Baked Garlic Parmesan Potato Wedges – these easy baked potato wedges are our favorite fries! They are crispy, cheesy, garlicky, salty, and perfect for dipping in ketchup or your favorite sauces!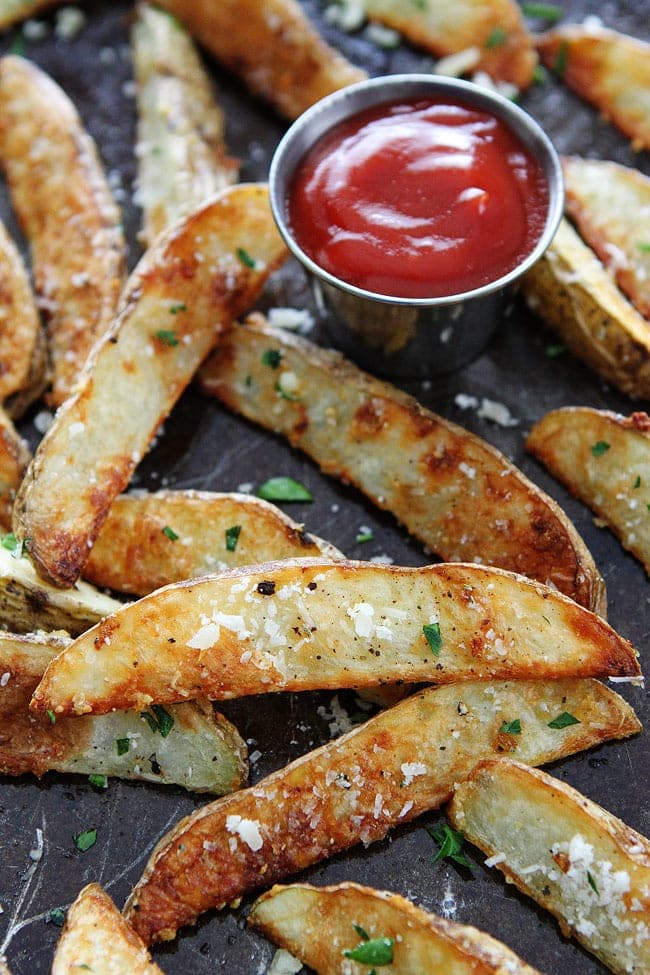 Favorite Potato Wedges
I usually crave sweets more than salty foods, but put a plate of hot French fries in front of me and I will have a hard time resisting one or two…or a big handful.
Our boys looooooove French fries. Put a plate of fries in front of them and they won't make a peep. They will devour them and have ketchup all over their cute little faces.
Our favorite fries are these Baked Garlic Parmesan Potato Wedges. They are baked in the oven, not fried, but you will never know it because they are SO good!