My all-time favorite Tex-Mex migas recipe!  It's super-simple to make with leftover chips and salsa, and always a crowd fave.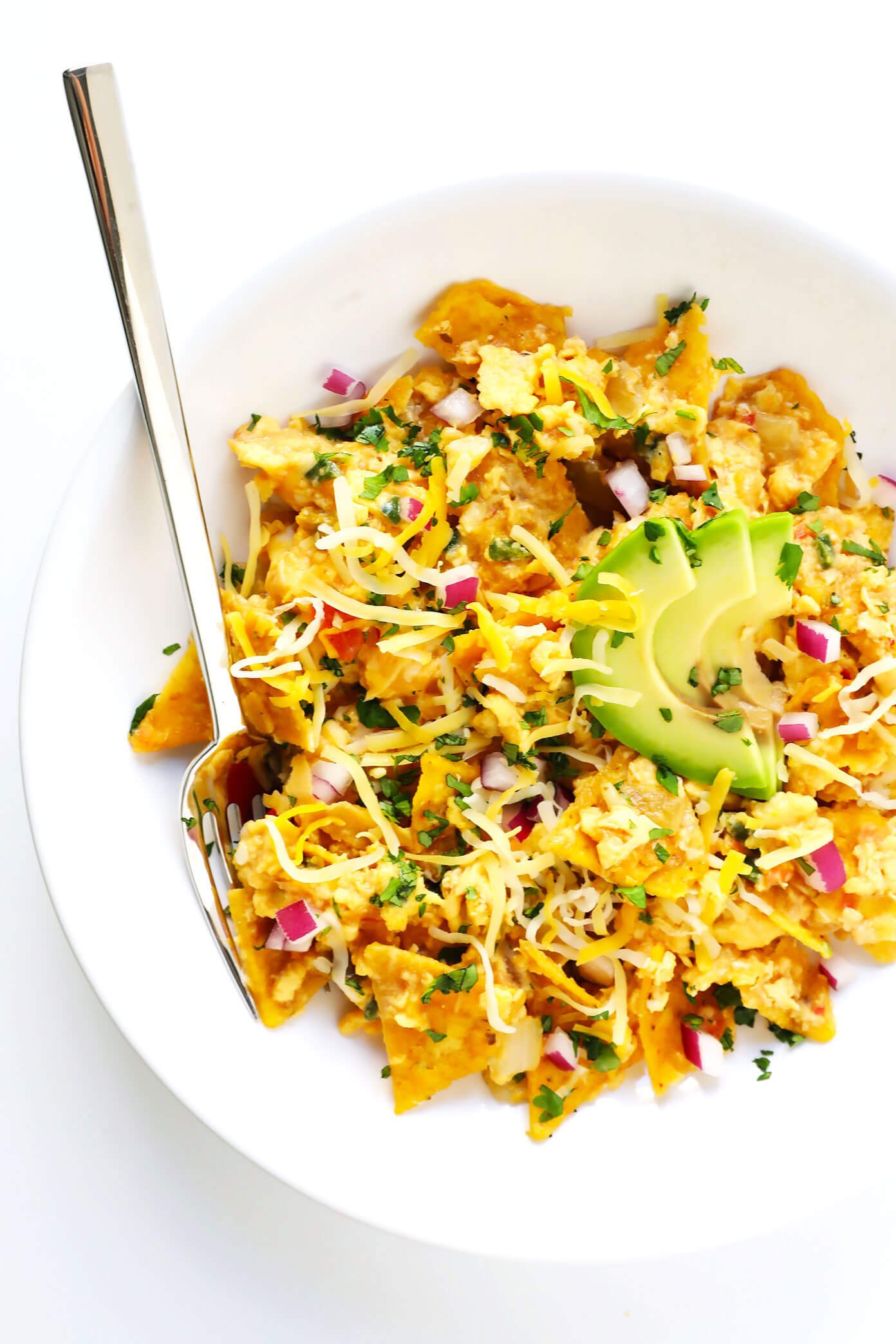 Alright, friends.  We need to revisit the topic of migas.  ♡
I first posted here on the blog about migas five years ago after visiting Austin for the first time, when I was introduced to their brilliant, iconic Tex-Mex scramble.  Then proceeded to fall even more in love with them two years later, when my friend, Kathryne, and I spent a month snowbirding and eating all the tacos in Austin.  And ever since, they have become one of my go-to brunch recipes that we make around here constantly — especially when serving a crowd.
But!
I've been meaning to pop back in here and update this recipe for years because I recently cut out a major step in the recipe — which has been a total game-changer, at least for me.  Authentic migas are supposed to be made with leftover corn tortillas, which are then cut into small strips, fried in oil until crispy, and then added to an egg scramble with tomatoes and seasonings.  Which is all well and good.  But I admittedly hate frying things, plus that step takes awhile.  So instead, I switched awhile back to just using leftover corn tortilla chips and salsa instead — which I always always have on hand — and it has turned this dish into just about the easiest migas recipe ever.  And we can't get enough of it.
So if you also happen to have some leftover chips and salsa in the house, grab some eggs and let's make migas!