A step-by-step tutorial for how to roast a whole fish in the oven.  Don't be intimidated — it's actually super easy, and crazy delicious.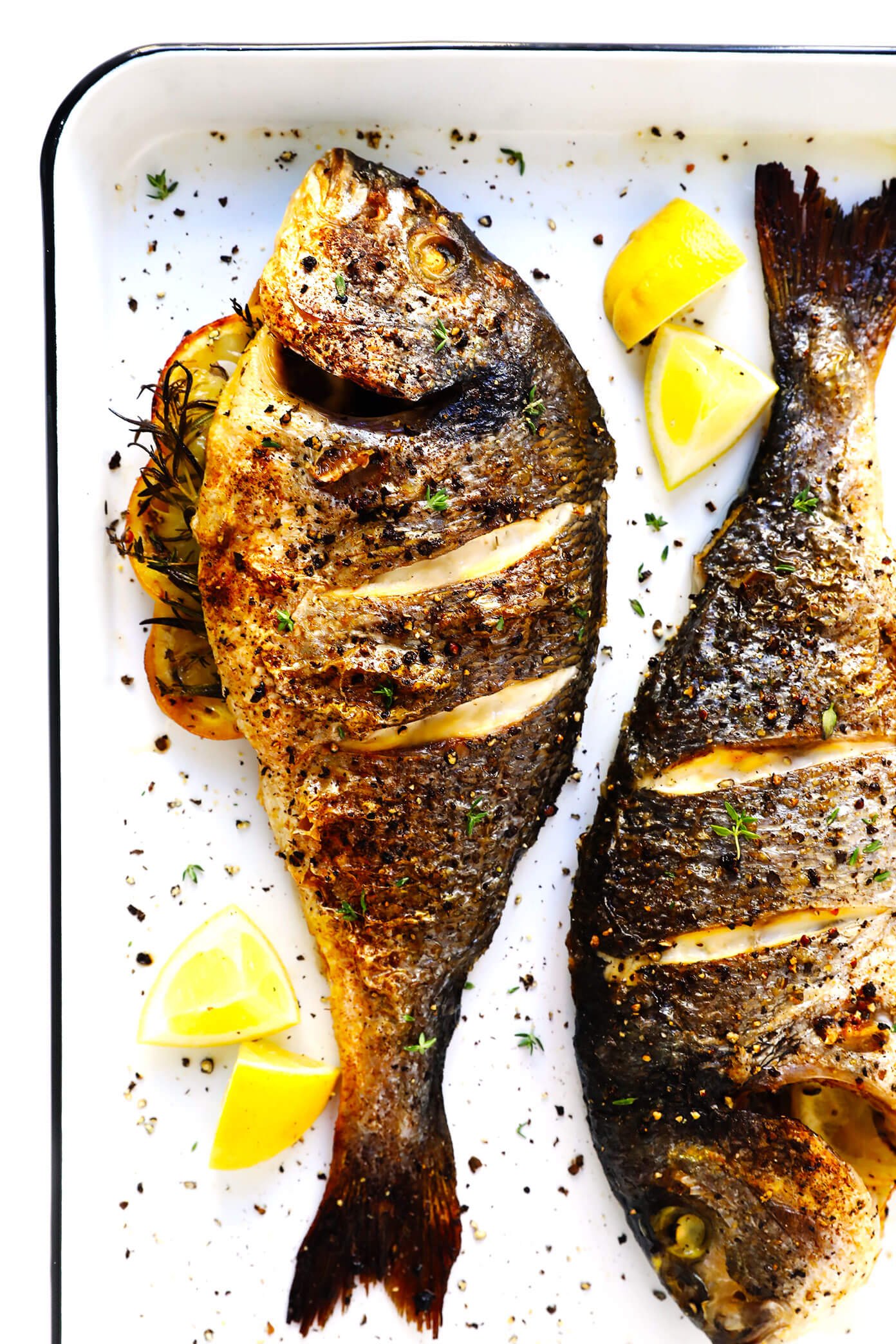 Friends, we're goin' all in today.
We're talking about how to cook a whole fish!  ♡
I've been getting tons of requests from you guys for a step-by-step tutorial on this.  Because since moving to Spain, many of you know that I've been on a quest to conquer my culinary bucket-list item of learning how to cook (and eat!) whole fish.  As a fish lover, it's something that I have always wanted to learn, but was admittedly too intimidated to try for far too long.  But a few months ago, after passing by the fresh fish stands at our neighborhood market for the hundredth time, I finally geared up my courage and walked up to one with a friendly fish lady and asked her to help a girl out.  And now, months and months and dozens and dozens of fish later, "fish night" has officially become a tradition in our little casita here.  And we are hooked.  (<– Hehe, fish joke!)
Because here's the thing — it's actually ridiculously easy to roast a whole fish in the oven!
Other bonuses?  It's incredibly flavorful, thanks to just a few basic seasonings.  You can also guarantee the freshness of the fish so much more accurately when purchasing it whole, versus taking a chance with a fresh or frozen filet.  And perhaps most importantly, you can guarantee that your fish will be perfectly cooked with this method — amazingly juicy and flaky and tender on the inside, and deliciously crispy and seasoned on the outside.  (Truly, this method has proved far more foolproof, in my experience, than cooking plain filets.)  It's a win-win all around.  And while it feels so fun and new and novel to us as expats here, it's actually how most people cook their fish anyway here in Spain, ha.
So if you've ever wanted to try cooking your own whole fish, get to know the nice fish lady (or guy) at your favorite fresh fish counter, and bring home a pescado or two to try.  Then I'll walk you step by step through the whole process.  Don't be scared — I seriously think you are going to love it.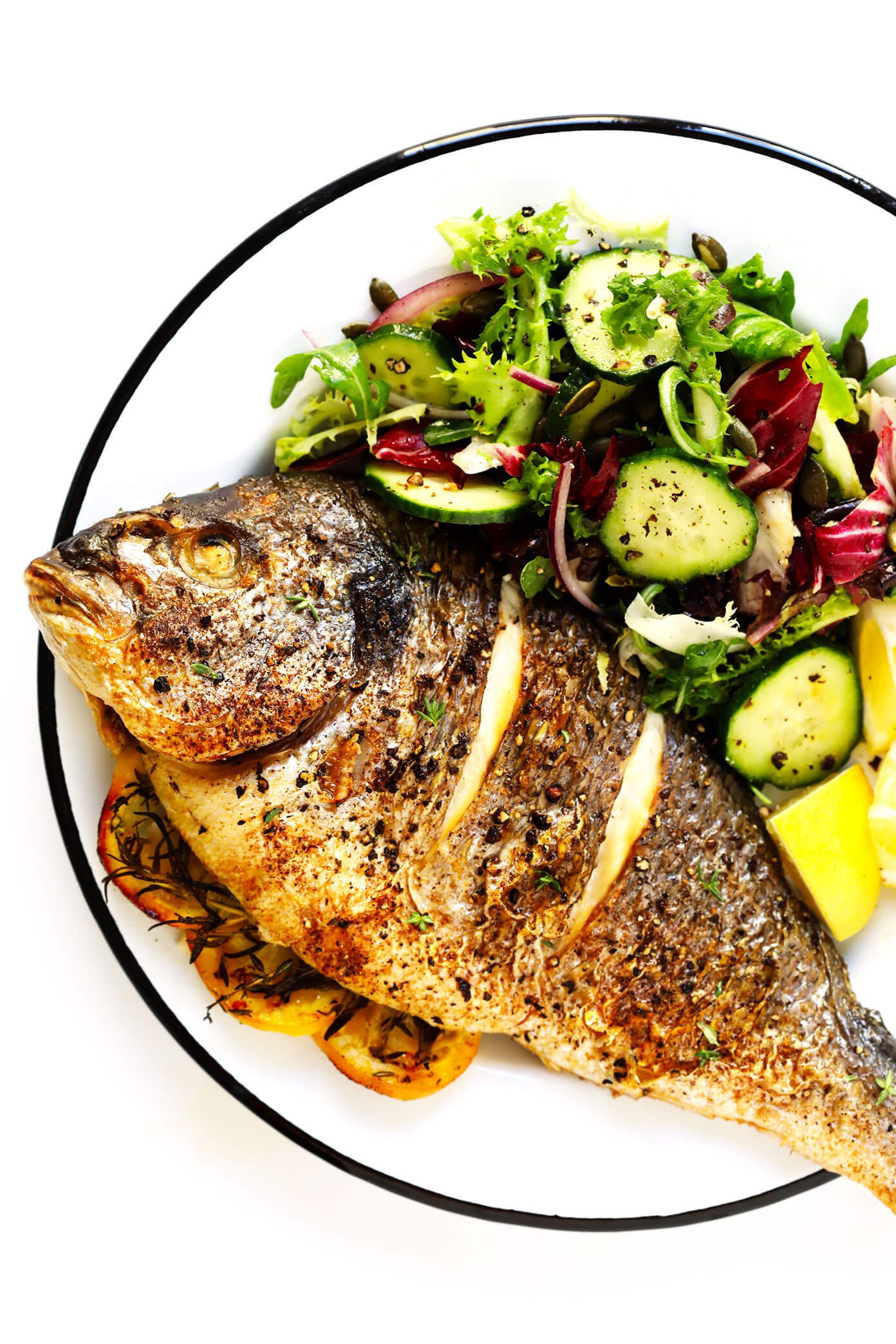 (more…)